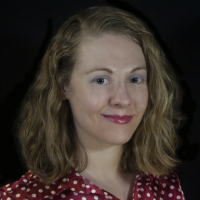 Randee Green
Crime Fiction, Mysteries, Women's Fiction
Randee Green's love of books was born not long after she was. While most young children were tearing out the pages, or using them as coloring books, Randee was trying to teach myself how to read. It was while Randee was in junior high school that she truly began to focus on refining her skills as a writer, and she hasn't stopped since. In the meantime she's earned a Bachelor of Arts in English Literature, as well as a Masters and a Master of Fine Arts in Creative Writing. When Randee isn't coming up with new ways to kill off people in her mystery novels, she's usually reading, indulging in her passion for Texas country music, traveling, or hanging out with her favorite feline friend, Mr. Snookums G. Cat.

Randee's debut mystery novel, Criminal Misdeeds, will be published by Camel Press in the fall of 2018. Criminal Misdeeds will be the first novel in the Carrie Shatner Mystery Series.
It is human nature to think wisely and act foolishly.
Anatole France